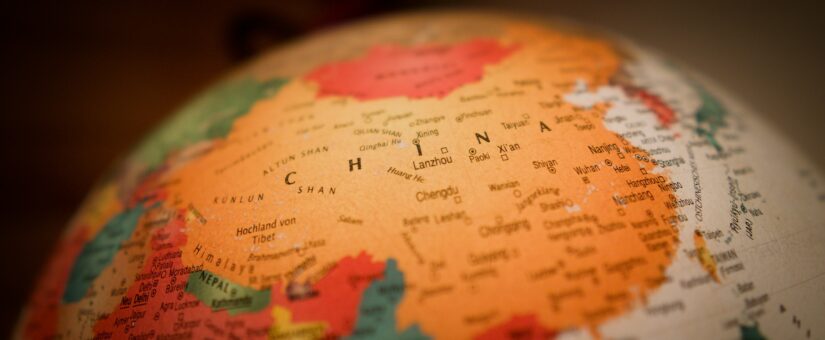 A Case Study on Chinese Espionage
Securing the Future: Managing Security Risks in the Face of Chinese Espionage
Introduction
In an interconnected world, where digital landscapes and global economies thrive, the need for effective security risk management is paramount. One of the most pressing challenges in this realm is the persistent threat of Chinese espionage. As China continues to expand its global influence, organisations and governments worldwide must proactively address this issue to safeguard their intellectual property, sensitive data and national security interests.
Understanding Chinese Espionage
Chinese espionage refers to the covert activities conducted by Chinese entities, both state-sponsored and non-state actors, to gather classified information, intellectual property, and trade secrets from targeted organisations and governments. China's sophisticated cyber capabilities, strategic intelligence operations, and aggressive pursuit of technological advancements make it a formidable player in the world of espionage.
One method that enhances these processes lies in the 'Thousand Talents Program' [1]. The Program is an initiative launched by the Chinese government to attract overseas Chinese professionals, as well as experts from various fields around the world, to contribute their knowledge and expertise to China's scientific, technological and economic development.
The program aims to foster innovation, enhance research capabilities, and promote knowledge transfer by offering incentives such as research funding, access to resources, and career advancement opportunities. While the program has been successful in attracting talented individuals, it has also raised concerns in some countries due to potential intellectual property theft and Chinese espionage.
If that's the carrot, Chinese nationals also reportedly face the coercive 'stick'  in furtherance of the Chinese Communist Party's (CCP) objectives. Some examples of these actions, which have garnered international attention, include:
Threats and Intimidation: There have been instances where individuals critical of the Chinese government or engaged in activities deemed unfavourable have faced threats or intimidation. This can involve harassment, surveillance, or even targeting family members residing in China.
Economic Leverage: China may exert economic pressure on overseas nationals or their businesses to align with its interests. This can involve imposing restrictions on trade, investment, or market access, which can significantly impact individuals financially and coerce compliance.
Surveillance and Monitoring: Reports have surfaced regarding surveillance activities targeting overseas Chinese communities, involving the monitoring of communications, social media, and online activities. This creates a chilling effect and can lead to self-censorship and a reluctance to express views contrary to the Chinese government's narrative.
Influence Operations: China has been accused of conducting influence operations within overseas Chinese communities, aiming to shape narratives, suppress dissent, and promote favourable views of the Chinese government. These operations can involve misinformation campaigns, control over media outlets, and the dissemination of propaganda. In several instances, evidence of unlawful policing within host country Chinese communities has also been uncovered.
Security Risk Assessment and Identification
As the case study video further below amply illustrates, the risk of intellectual property theft is hybrid/not limited to employed state actors. And unless you're in the business, the extent of what's at risk may be quite a revelation (i.e. essentially anything of value in aiding the growth and dominance of the Chinese state).
The first step in managing security risks related to Chinese espionage is conducting a comprehensive security risk assessment. Critically, organisations and governments need to identify their most important assets, real and potential risk control vulnerabilities, and the likelihood and consequence of being successfully targeted by Chinese intelligence and its proxies.
This process involves evaluating internal systems, networks, supply chains, and personnel to identify potential entry points for malicious activities. It also requires remediation/mitigation of identified weaknesses, then ongoing vigilance through monitoring and reviewing threats, controls and risks.
Enhancing Cybersecurity Measures
As cyber threats continue to evolve, bolstering cybersecurity measures is essential to counter Chinese espionage attempts. Implementing robust firewalls, intrusion detection systems, and data encryption protocols can help safeguard sensitive information. Regular system audits, security awareness training, and vulnerability assessments are crucial to staying one step ahead of potential cyberattacks.
Supply Chain Security
Chinese espionage often takes advantage of vulnerabilities within supply chains, making it essential for organisations to ensure supply chain security. This includes vetting and closely monitoring suppliers, conducting due diligence to identify any potential risks or compromises, and implementing strict access controls and protocols for supply chain partners.
A Case Study
Employee Awareness and Training
Employees play a critical role in maintaining security, making awareness and training programs indispensable. Educating staff about the risks of Chinese espionage, common attack vectors, and the importance of adhering to security protocols can significantly mitigate vulnerabilities. Training should cover topics such as phishing, social engineering, and the handling of sensitive information to foster a culture of security-consciousness.
Information Sharing and Collaboration
Collaboration between organisations and governments is key in combating the threat of Chinese espionage. Establishing information-sharing networks, both domestically and internationally, enables timely dissemination of threat intelligence, best practices, and countermeasures. By working together, entities can strengthen their collective defence against these persistent adversaries.
Within western nations, evidence of this can be found within critical infrastructure sectors [2] [3].
Legal and Policy Frameworks
Governments must develop and enforce robust legal and policy frameworks to address the challenges posed by Chinese espionage. These frameworks should include strict penalties for offenders, regulations for the protection of critical infrastructure, and guidelines for cybersecurity practices. International cooperation and diplomatic efforts are also crucial for establishing norms and agreements to address state-sponsored cyber threats.
Summary
In an era where Chinese espionage poses a significant security risk, proactive security risk management is vital for organisations and governments. By conducting thorough risk assessments, enhancing cybersecurity measures, ensuring supply chain security, promoting employee awareness, fostering collaboration, and establishing strong legal and policy frameworks, entities can effectively mitigate the risks associated with Chinese espionage.
By staying vigilant, adaptive, and united, the private sector and governments can protect our intellectual property, national security, and the future of innovation in this interconnected world.
Yours in security risk and resilience,
Konrad Buczynski
Industry Risk
Industry Risk is Australia's shining light in solutions for Protective Security and Business Resilience. We welcome opportunities to assist entities in getting to a security baseline, then helping guide them in more advanced endeavours. If you would like to gain the benefits of the most advanced security risk assessment system on the market, take a look at our SECTARA platform.
[1] https://www.aspistrategist.org.au/turning-the-spotlight-on-chinas-global-effort-to-recruit-scientists
[2] https://www.cisc.gov.au/stakeholders/critical-infrastructure-sectors
[3] https://www.cisa.gov/topics/critical-infrastructure-security-and-resilience/critical-infrastructure-sectors