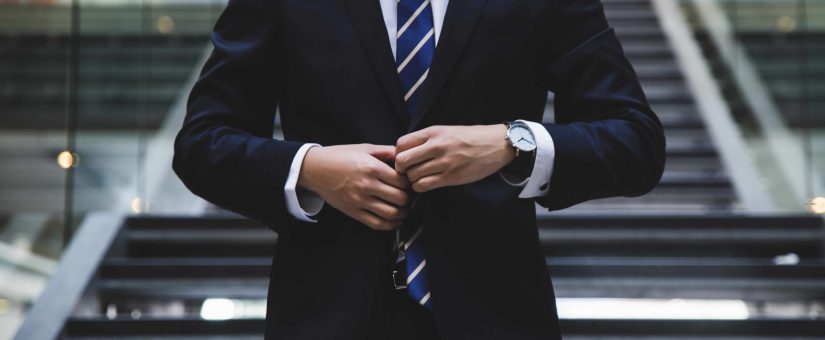 Industry Risk welcomes security veteran Mark Jarratt, CPP
Industry Risk is pleased to welcome to the fold security industry veteran, SCEC Security Zone Consultant and long-time ASIS International Australia Region volunteer security leader Mark Jarratt CPP. Mark is the only SCEC Zone Consultant in Australia with a direct background in leading security for a Government Agency.
NORTH SYDNEY, 10th June 2020
SCEC Security Services – Industry Risk Pty Ltd, an Australian security and business resilience consultancy servicing both private and government clientele, recently announced the appointment of Mark Jarratt CPP, to a senior leadership role.
The successful recruitment of Jarratt is a major coup for the company, which is in the process of expansion after the success of its widely-acclaimed SaaS security risk management platform, SECTARA.
The company's Managing Director, Konrad Buczynski, CPRM, stated "Mark's acceptance in joining us is a major win for the team, as we grow our business by focusing on specific areas of expertise.  His background and impressive reputation as a SCEC Security Zone Consultant in particular, makes him the perfect fit for our brand".
"Mark is the only SCEC Consultant in Australia with direct experience in leading security for a Government Agency, and his instincts in appreciating client needs are unparalleled. As far as we are concerned, he may as well have written the book on SCEC – his encyclopaedic appreciation for technical specifications and adjudicating compliant asset protection alternatives is just that good", Buczynski said.
Mark's philosophies around genuinely 'integrated' security management arrangements are well known through his significant contributions to ASIS International over the last 25 years.
"The overall effectiveness of protective security is only as strong as the weakest link. Security arrangements for organisations must therefore be based upon objective risk-based analysis, which recognise issues such as convergence, so that cost-effective countermeasures can be implemented to holistically protect assets" Jarratt states.
Mark brings with him an extended network of senior contacts, in both security and other industries. His role will be Canberra-based and he will assume the role of Director (Southern Region) for Industry Risk, working from its local office. He will join the senior leadership team, which also includes Geoffrey D. Askew, AM, Julian Talbot, ASM, and Peter Collier, in helping the company to achieve significant additional growth throughout 2020 and beyond.
Join Industry Risk on social media:
About Industry Risk:
Industry Risk delivers risk management and security consulting services to protect people and other assets.  We are proudly 100% Australian owned and have a long record of assisting Commonwealth/State Governments and private sector clients achieve their protective security and business resilience objectives.
Where we differ is the way we go about our consulting.  While we supply security services within an industry that is often identified for its traditional methods, we enthusiastically embrace change and interlace it with approaches that support better risk management outcomes.  We also employ advanced software and security systems and adopt a partnership philosophy, driving the way we engage with both our customers and suppliers.
Every security, threat or business continuity project we take on involves a tailored process of planning and engagement, augmented by proven methods and better consulting practices.  We are also very attuned to scaling our level of engagement based on the scope and specific needs of each of our clients.
We can do this because our management group is experienced, intelligent and innovative, and we're genuinely agile in what we do.  Our consulting team members have served as some of the most senior managers within our industry, but each has the operational nous to assure pragmatic outcomes at all times.  You will find very quickly that this is how we deliver faster outcomes with comparatively minimal fuss.  This in-depth experience means that our clients get the benefit of risk and security advice from a group of senior industry leaders who have been responsible for some of the most complex and high-risk security programs within the sector.
Moreover, a genuine regard for customer satisfaction is critical to us. In view of this, but mostly because it's in our DNA to only deliver excellent work, we go to extreme lengths to make sure that our clients are completely satisfied with what we've been engaged to deliver, on every project.
It may come as no surprise then that our mission is to be acknowledged as the premier supplier of expert security services in our industry, for the benefit of our clients, and to credibly raise risk management, security and business resilience standards in the process.
Contact the Author
Konrad Buczynski
Industry Risk Pty Ltd
1300 299 484
[email protected]